Nester Ag, LLC provides independent agricultural consulting to customers in northwest Ohio, southern Michigan and northeastern Indiana. Joe Nester started Nester Ag in 1993 after managing a large retail fertilizer plant for 16 years. Joe saw a need for fertilizer recommendations and nutrient management planning independent of fertilizer sales. Today, Joe and his team of agronomists provide dedicated service and unique fertility recommendations for every client. 
Nester Ag's business is to make the farmer more profitable. Ideally the best way to be profitable farming includes great nutrient efficiency and recoverability, striving for the nutrients that are applied to get in the crop.  Recoverability of the nutrients is king in profitability, AND environmental stewardship.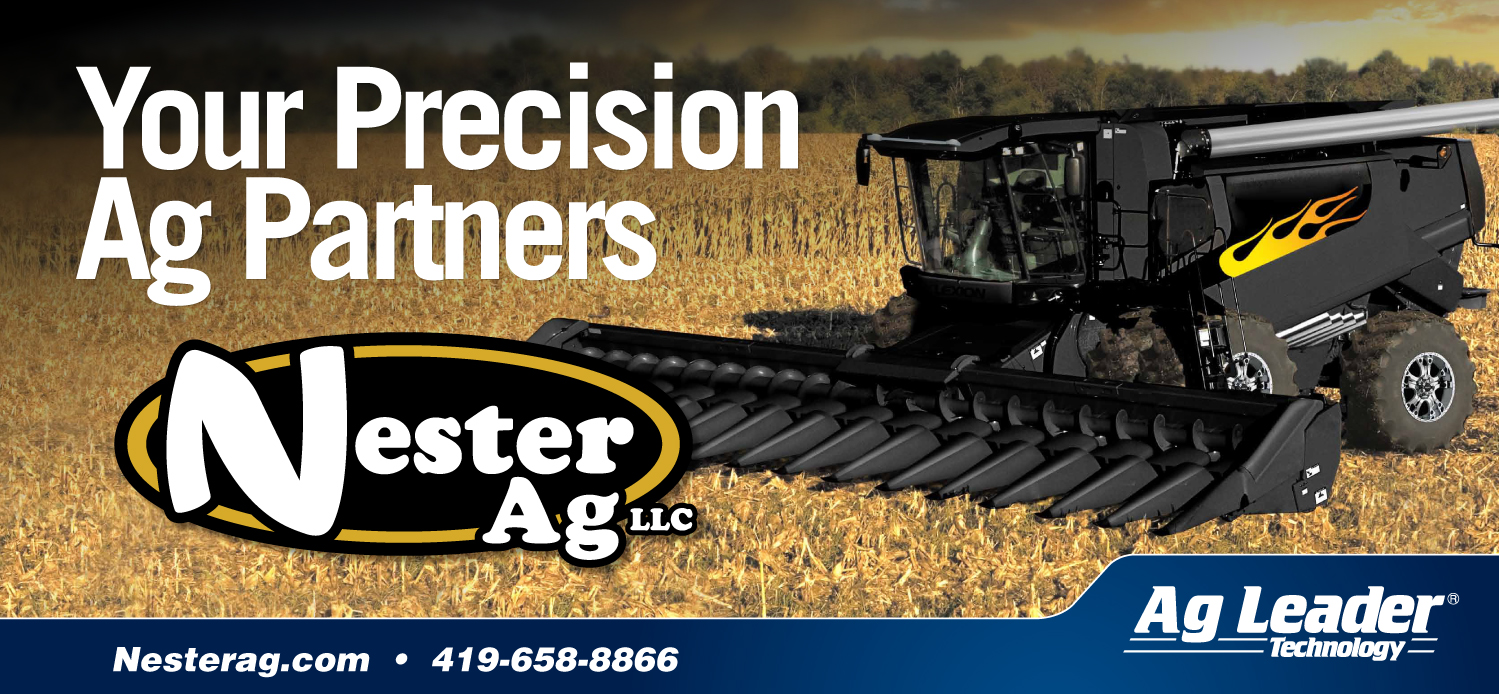 Nester Ag implements a system that gives farmers an excellent opportunity to manage nutrients in the most profitable way available.  That is using a combination of soil type and yield zone management.  Good yield maps can lead the agronomist and farmer to a geo-referenced blue print that will be the starting basis for sound VRT applications in the future.  This system takes information from the crop (who better to ask?), the farmer, and the agronomist with regional experience on thousands of like acres, and fits it into management zones from 8 to 12 acres, depending on the soils.  To make the best nutrient recommendation possible, the soil test needs to be "representative".  If it is not, the laboratory analysis can be mis-leading and result in lost profit potential.  We are confident that we can gather samples that well represent the various cropping zones within your fields, so your top profit potential is possible.  Does your current method of representing field exchange capacity, nutrients, and pH give you an accurate inventory, or just a number that is used to base nutrient management on field average or inaccurate levels of nutrients?
Variable rate fertilizer and lime recommendations made off these yield management zones are working well for our top clients.  Rates of fertilizer can easily vary 150 to 200# per acre within a field, and this can mean savings of $50 to $70 an acre for 1 year.  
If optimum yield is your goal, and you have an honest concern for doing the right thing environmentally in your farming operation, give Nester Ag a call.  Our continued relationship with our clients is based on their profitability and the sound future of their operation, related to nutrient management and guidance. They are using this management system to grow their operations.  If it wasn't working, we'd be the first to know.  And an additional benefit- Nester Ag utilizes Brookside Laboratories, a major league lab that specializes in analysis for consultants NOT associated with the sale of fertilizer.  They also run a tremendous amount of soils for universities that can no longer afford to run their own analysis, and need top-notch consistency in testing.  With 40 full time employees, you will not find a better full service soils laboratory world-wide.  A long time leader in the North American Soil Proficiency Testing Program, this is a laboratory you need as a partner in your profitability.